Express Courses
Professional Certificate Of Advanced Laser And Light In Aesthetic Treatment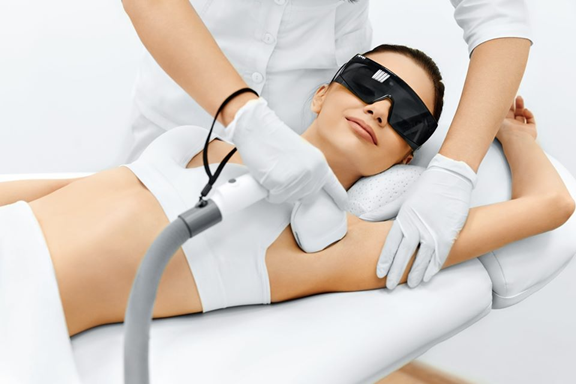 Duration:   12 hours ( 2 days )
Course Fee:   RM 2,500.00
Course Outline:
Overview
Lasers and light are very common machines used in Aesthetics and in the beauty field. With proper handling and usage will create a tremendous result to the skin. One should know that there are many types of lasers and lights that is used in the beauty and aesthetic industry. Although easily available to the market one must be well versed with general precautions in handling lasers, the types of laser, its
specific indications and to correlate with the patient's skin before firing a laser machine. Using lasers and lights without full understanding of each devices will cause unwanted results and complications.
Our course will cover on all the above areas so that beauticians are well educated in laser safety and as well as understanding about each devices to aid the practitioner well to produce optimal results and mainly to prevent unwanted complications.
Theory & Practical
Anatomy and Physiology of Hair and Skin tissue
Skin Analysis, Classification and Aging Process
Principles of Laser & Light Treatment
Indication & Contraindication for Laser & Light Therapy
Complication Management and Emergency Protocols
Application of Laser & Light for Hair Reduction
Application of Laser & Light for Tattoo Removal, Pigmentation
Application of Laser & Light for Skin Rejuvenation
Safe Parameter and Skill to Perform Safe Practices
(Log books to be completed upon completing the course Min of 5 cases)

Assessment:   Theory and Practical, Preparation of Portfolio, Oral Questions
Qualification:   Professional Certificate of Advance Laser & Light in Aesthetic Treatment
Entry Requirements:
Compulsory to have one year working experience in beauty industry
Completed Level 1 Laser & Light Safety Course and equivalent or using IPL or Laser in a working environment for a minimum of 3 months.
Career Opportunities:
Gain new skills in medical procedures making yourself more employable in cosmetic clinics, medi-spas, and beauty salons as an aesthetician
Facial specialist
Enroll Now
For more info, contact our education counsellors online :
Call: +603 6151 1373 (9am to 6pm)/ Whatsapp: +6012 - 375 5373
Share This Page: