Face Aesthetics
International CIDESCO Diploma in Aesthetics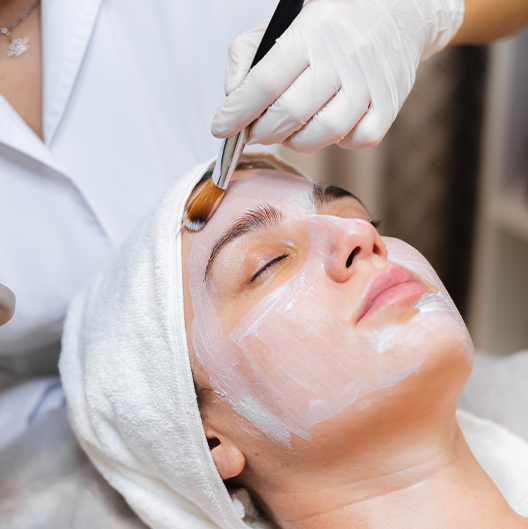 Duration:   12 months (1400 hours)
Course Fee (Malaysian Student):   RM 19,888.00
Course Fee (International Student):   RM 25,000.00
Course Outline:
Theory and Practical of Nutrition Studies
Natural Sciences
Anatomy and Physiology
Skin and Dermatology
Cosmetic Sciences
Aesthetic Treatments
Customer Service and Communication
Day-time / Night-time Makeup
Business Studies
Assignments & Projects
Theory and Practical of Face Therapy & Treatment
Skin Analysis
Eyebrow Shaping and Plucking Techniques
Eyebrow and Eyelashes Tinting Techniques
Deep Cleansing Techniques
Peeling Treatment Techniques
Use of Facial Electrical Equipments
Facial and Shoulder Massage Skills
Mask Treatment Techniques
Makeup Techniques
Manicure and Pedicure Techniques
Theory and Practical of Full Body Therapy and Slimming
Skin Analysis
Body Scrub Techniques
Use of Body Therapy Equipments
Full Body Swedish Massage Techniques
Facial & Body Waxing Skills
Hot / Warm Wax Techniques
Manicure and Pedicure​ Techniques
FREE add on 2 day class
Facial Treatment & Therapy Classes
IPL Face Treatment & Therapy Techniques
IPL Hair Removal Techniques
Assessment:   Theory and Practical, Preparation of Portfolio, Oral Assessment, Presentation Skills, Case Studies Research.
Qualification:   CIDESCO International Diploma & Certification, HTT international Diploma in Beauty Management. HTT International Senior Beauty Therapist Diploma
Aesthetician uniform(s) are provided for students.
*Class includes the Foundation Beauty Studies*
Enroll Now
For more info, contact our education counsellors online :
Call: +603 6151 1373 (9am to 6pm)/ Whatsapp: +6012 - 375 5373
Share This Page: