Face Aesthetics
Express Diploma in Aesthetics Level 1 & 2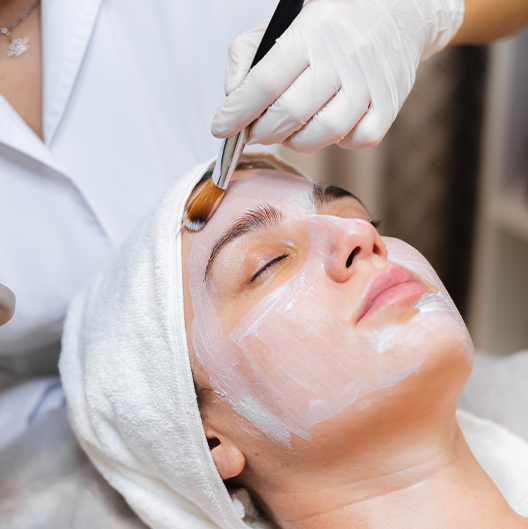 Diploma (Express Classes SKM Level 1 & 2)
Duration:   3 to 6 months
Course Fee:   RM 13,988.00
Course Outline:
Aesthetics Theory Classes
Basic Aesthetics Theory
Skin Theory
Skin Analysis Skills
Best Facial Therapy Practices
Business & Services
Makeup & Aesthetics Classes
Proper Removal of Makeup
Day-time & Night-time makeup
Eyelash perming
Facial and Shoulder Massage Skills
Waxing Techniques
Acne Care & Extraction
Soft Mask Application Techniques
Manicure & Pedicure Classes
Manicure and Hand Massaging Skills
Pedicure with Leg Massaging Skills
Machine Handling & Operation
Usage of Skin Products and Facial Treatment Machine
Use of Facial Treatment Machine Equipment, Steamer, High Frequency Laser, Vacuum Suction and Galvanic Machines
Assessment:   Theory and Practical
Qualification:   Head To Toe Diploma in Beauty Aesthetics
Part-time class. Flexible timing available.
Beauty book provided to students.
Enroll Now
For more info, contact our education counsellors online :
Call: +603 6151 1373 (9am to 6pm)/ Whatsapp: +6012 - 375 5373
Share This Page: